Nearing 500 likes on Facebook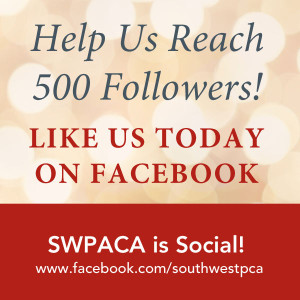 The Southwest Popular/American Culture Association (SWPACA) is pleased to announce that we are rapidly approaching 500 fans on our Facebook page. Help us hit this milestone today, by heading clicking "like" on our Facebook page now, and sharing this message with your friends!
Find us on Facebook: www.facebook.com/southwestpca.