SWPACA 2015 Conference Schedule Now Live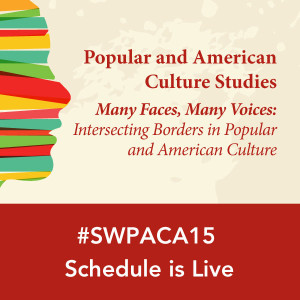 The Southwest Popular/American Culture Association (SWPACA) is pleased to announce that the schedule for the for the 36th Annual SWPACA conference to be held in Albuquerque, New Mexico, February 11-14 is now available to view online at http://conference2015.southwestpca.org. Scroll down to the  section entitled "Schedule of sessions by time." There are filters to view listings according to date and time.
We look forward to seeing you in Albuquerque!