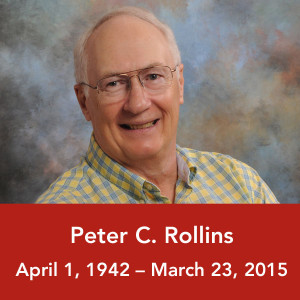 It is with great sadness that we report that Peter Rollins, co-founder of the Southwest/Texas Popular/American Culture Association, passed away on Monday, March 23. Peter was a pioneer in the popular culture movement and one of the forces behind the continued momentum of our organization, and his enthusiasm and support will be greatly missed. His obituary is available at
http://www.stwnewspress.com/obituaries/peter-c-rollins-ph-d/article_21bc07ee-d2a0-11e4-bc43-3f9e3a5dc6fe.html.
We will look forward to celebrating his legacy in Albuquerque next February.