40th Annual Southwest Popular/American Culture Association Annual Conference
Hyatt Regency Hotel and Conference Center
Albuquerque, New Mexico February 20-23, 2019

Conference Hotel
Use our Hyatt Regency ABQ Reservation Site to book room(s), or if you need additional assistance, call 1-888-421-1442. Make sure you reference "Pop Culture 2019" when making/confirming hotel reservations by telephone.
Hyatt Hotel Room Rates for 2019:
Graduate Student Rate : $105
Single Occupancy: $135
Double Occupancy: $135
Triple Occupancy: $164
Quadruple Occupancy: $189
Click Here for Hyatt Room Reservations
Grad Student Rate Access Code: POPGRAD2019
Optional: Southwest Roommate Service
The SWPACA provides a roommate service for those individuals wanting to share conference hotel expenses. We cannot, of course, guarantee that people who advertises their desire to find a roommate will find a suitable roommate and we are not liable for problems that may arise. This page is meant only as a service to advertise your need for a roommate with others who need roommates.
The SWPACA does NOT become involved in room accommodations related to roommates; in other words, working out how roommates will pay for the rooms and who will room with whom is strictly up to the people involved. This list exists only as a convenience for attendees who want to find a roommate.
Follow the link below to our roommate service website to sign up today. You will need to provide the following information:
First name, Last Initial
Gender (M or F)
Email Address
If you withdraw from the conference please contact your roommate ASAP.
Click Here for  Roommate Service
Flights and Shuttle Service
Use TripAdvisor to find flights to the Albuquerque International Sunport airport. Find ground transportation options from the airport to the Hyatt Regency Hotel and Conference Center at: http://www.abqsunport.com/getting-around/ground-transportation/. FYI, for those new to our conference, the estimated time from the ABQ Sunport Terminal to the Hyatt Regency is fifteen to twenty minutes by shuttle.
Book Travel Through TripAdvisor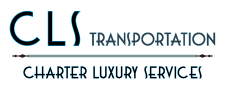 CLS Transportation has partnered with the SWPACA to offer attendees a special conference rate of $26 roundtrip between the Albuquerque airport and the Hyatt Regency.
Download the shuttle service document
for info on shuttle times, or
click here
 to make a reservation.
Albuquerque Attractions
Looking for dining, shopping, and tour options while attending the SW conference? The ABQ Convention and Visitors Bureau offers a complete guide to what's happening in the greater ABQ area.
ABQ Dining, Nightlife and Entertainment Venues