Rollins Book Award
Rollins submission period closed.
Rollins Book Award Winner 2018
Through this award, we honor Peter C. Rollins, for whom the prize is named, and his contributions to the field of film and history and his service to the Southwest Popular and American Culture Association. At the same time, we recognize leaders of emergent trends and innovative scholarship in the fields of popular and American culture.
The Southwest Popular/American Culture Association is honored to present David Bordwell with the 2018 Peter C. Rollins Book Award forReinventing Hollywood: How 1940s Filmmakers Changed Movie Storytelling, published in 2017 by University of Chicago Press.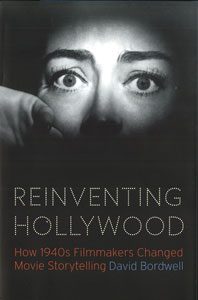 The Southwest Popular and American Culture Association is grateful to our panel of judges, Dr. Hugh Foley, Dr. Robert G. Weiner, and Dr. Alison Macor, for their thoughtful evaluation of the many excellent volumes submitted for consideration.
Past Winners: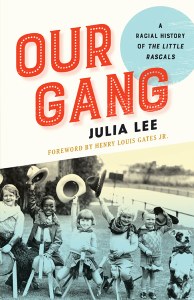 2017: Film/Television
Julia Lee
Our Gang: A Racial History of The Little Rascals
University of Minnesota Press, 2015

2016: Film/Television
K.J. Donnelly
Magical Musical Tour: Rock and Pop in Film Soundtracks
Bloomsbury Academic, 2015

2016: Popular Culture
Stacy B. Schaefer
Amada's Blessings from the Peyote Gardens of  South Texas
University of New Mexico Press, 2015

2016: Honorable Mention
Stefan Banz
Eilshemius: Peer of Poet-Painters
JRP/Ringier, 2015

2015: Film/Television
Giorgio Bertellini, ed.
Italian Silent Cinema: A Reader
John Libbey Publishing, 2013

2015: Popular Culture
Gary S. Cross & Robert N. Proctor
Packaged Pleasures: How Technology and Marketing Revolutionized Desire
University of Chicago Press, 2014

2015: Sequential Art/Comics and Animation Studies
Katherine Roeder
Wide Awake in Slumberland: Fantasy, Mass Culture, and Modernism in the Art of Winsor McCay
University Press of Mississippi, 2014
2014: Film/Television
Kimberley Monteyne
Hip Hop on Film: Performance Culture, Urban Space, and Genre Transformation in the 1980s
University Press of Mississippi
2014: Popular Culture
Justin S. Vaughn and Lilly J. Goren
Women and the White House: Gender, Popular Culture, and Presidential Politics
University Press of Kentucky
2014: Sequential Art/Comics and Animation Studies
Philip Nel
Crockett Johnson and Ruth Krauss: How an Unlikely Couple Found Love, Dodged the FBI, and Transformed Children's Literature
University Press of Mississippi
2013: Film/Television
Alissa Perren
Indie, Inc.: Miramax and the Transformation of Hollywood in the 1990s
U of Texas P, 2012
2013: Popular Culture
Julie Anne Taddeo and Cynthia J. Miller
Steaming into a Victorian Future: A Steampunk Anthology
Scarecrow P, 2012
2013: Sequential Art/Comics and Animation Studies
Matthew J. Smith and Randy Duncan
Critical Approaches to Comics: Theories and Methods
Routledge, 2011
2012
Øyvind Vågnes
Zaprudered: The Kennedy Assassination Film in Visual Culture
U of Texas P, 2011
2011
Alison Macor
Chainsaws, Slackers, and Spy Kids: 30 Years of Filmmaking in Austin, Texas
U of Texas P, 2010
2010
Jeet Heer and Kent Worchester, eds.
A Comics Studies Reader
UP of Mississippi, 2009
2009
Adilifu Nama
Black Space: Imagining Race in Science Fiction Film
U of Texas P, 2008
2008
Katie Mills
The Road Story and the Rebel: Moving Through Film, Fiction, and Television
Southern Illinois UP, 2006
2007
M. Elise Marubbio
Killing the Indian Maiden: Images of Native American Women in Film
UP of Kentucky, 2006
2006
Wheeler Winston Dixon
Lost in the Fifties: Recovering Phantom Hollywood
Southern Illinois UP, 2005